LAHORE
Basic Info
March is spring time in Lahore, it's neither too hot nor too cold. You can expect 25 degrees and almost no rain, so pack accordingly.

Try your best not to drink tap water, best option is to buy Nestle mineral water available ubiquitously ($0.35-$0.70). Also, avoid road side food although it is the most delicious but not worth it for a short trip.

Your life will be really easy if you're connected. Get yourself a new SIM card straight away and activate 3G, you'll need your passport. We recommend getting Telenor, you can get it from these two outlets which are closest to our hotels or the airport:

Closest to the airport, Telenor Franchise, shop # 10 To 13 Cantonment Board Market Opposite Civil Courts, Lahore Cantt.

Closest to Hotels, Telenor Franchise, 28/5 Opp Qatar Airways Office, Davis Rd., Lahore

Here's how to activate 3G Internet on Telenor.

There are two main options people use to get around the city, Rickshaw or Taxi. We recommend the taxi, it's called Metro Cab, phone (042-111-222-787). They won't take more than $10 and get you pretty much anywhere in Lahore.

We're working on arranging private cars with experienced drivers for those who are visiting for the first time, watch this space…
---
Eating Out
Cuckoo's Den has a really nice view of the Badshahi Mosque, they serve local Lahori food.

Yum is if you want to know what Pakistani-Chinese food is like.

Polo Lounge serves western food in the middle of a Polo ground.

Food Street is full of authentic Lahori food joints which closes for traffic at night. Good for your kebab, daal chawal and nihari fix. There are two other restored food streets in Lahore's Bazaars, Anarkali and Fort Road.

Coffee/Tea Houses has a list of your usual over priced coffee - good for wifi and people watching.
---
The City
Lahore has been the throne of Hindu, Mughal, Sikh and British Raj so it has gardens, forts, havelis (residences), bazaars, monuments, baths, mosques, churches and temples from different eras.

We've compiled some of the prominent landmarks, you can click on the images to find out more about them.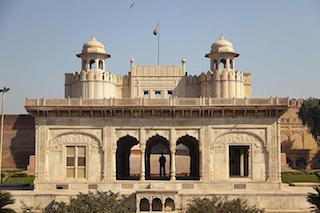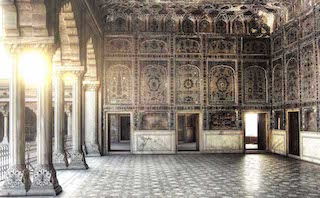 You can learn more about Guided Tours in Lahore here.
---
Beyond Lahore
Pakistan is an unexplored, less known tourist destination which is why it can be surprisingly beautiful. We have had the chance to visit some of the most stunning places like Hunza Valley, Naran/Kaghan Valley and Lake Saif-ul-Maluk. Here is a little video shot by a tourist which is a good gauge of what it's like.

To get to any of these places, you'll have to go to Islamabad first. Daewoo Bus Service is the most comfortable and safe option. Once in Islamabad, you can use Natco Bus Services - they're the specialists when it comes to steering in the North. Pakistan Airlines flies to Gilgit which is the highest airport in Pakistan. Flights however can be delayed due to weather so book only if you have time to spare.